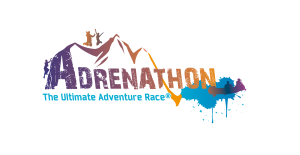 Adrenathon has joined in support of Homeless No More!
This Adventure Race is set locally in gorgeous Glenworth Valley.  This will be the 4th year that Adrenathon provides participants with not just obstacles (although there are plenty of those), but includes mind bending challenges, camping, kayaking & a very secret Mystery Event! This year is held the weekend of 30th August.
It's run by Briel & Abie – who are local to the Central Coast; with a team of local volunteers who have come to love the event as much as they have. It's an event that brings friends, family, co-workers and even competitors closer together as they strive to push their own limits. At the end of the day though, their objective is to provide an event where everyone leaves with a big smile on their muddy faces!
Adrenathon heard about HNM thru one of their dedicated volunteers – Jane. "We at Adrenathon, felt it was important we find an organisation both close to our hearts and close to our home. We basically wanted to be able to be more involved. Keeping it local is the best way to achieve this!"
The AdrenaCrew will be participating in our Sneaks 4 Streets Walkathon on August 3rd. So look out for them and ask them any questions you might have on participating in the race. You can also find them on Facebook!  Highly recommended weekend of fun!